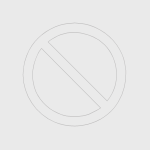 Biologists know that a handful of manatees are in the Gulf of Mexico and swimming westward–toward the massive Deepwater Horizon oil spill, but so far they have decided not to try to intervene. Mobile Bay officials may release dammed waters to push the oil away from the bay, a local scientist says.
A female manatee that spends the summer in Mobile Bay is now in Appalachicola Bay, FL, says Ruth H. Carmichael, senior marine scientist at the Dauphin Island Sea Lab, which is bracing for the oil slick.  Appalachicola Bay is roughly 250 miles from Mobile–if you take the shore route. They can swim up to 45 miles a day, but 5-15 is more likely.
"I hope she finds a nice location to wait for a while," Carmichael says. "The USGS also has a few tagged manatees they know are moving this way.  We are doing nothing to move or disturb the animals.  Right now the oil is offshore and the manatees are in shore.  We need to trust them to take care of themselves for now."
Manatees spend the winter near hot springs or power plants in Florida, but as their population has recovered, they are swimming further in the summer. A few now regularly visit Alabama and every few years a young male makes it up to New England.  
"Mobile Bay is trying to arrange for discharge of dammed waters , if needed, to force water out of the Bay and keep it westward off shore,"
Keep reading Several Manatees Swimming Toward Danger and the Oil Spill; Mobile May Release Dammed Waters