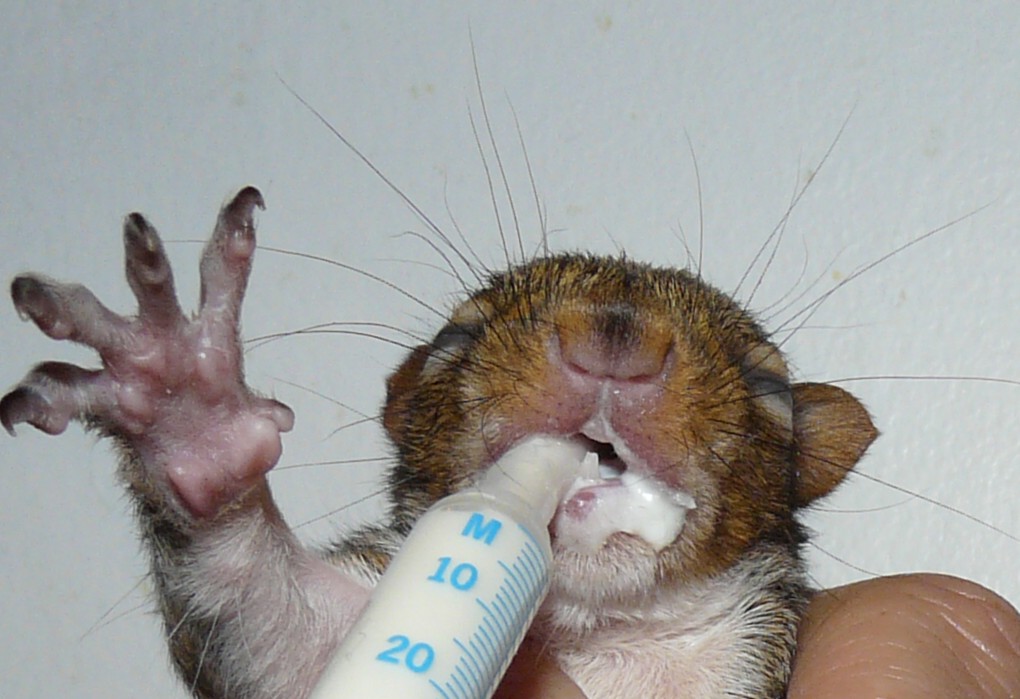 Kate Murphy had a fun story in the New York Times Sunday on the thousand-some orphaned baby squirrels that have been taken to the Society for the Prevention of Cruelty to Animals in Houston after Hurricane Ike. Kate described with great care and accuracy the process of raising baby squirrels. I thought it was great how hundreds of Texans cared enough about their baby squirrels to bring them to safety.
I'm a (novice) licensed wildlife rehabilitator in New York, sitting next to a cage with five orphaned baby squirrels right now. I'm impressed that Texas has a big facility to take in wildlife. In New York it's a bunch of volunteers, taking in however many squirrels we can manage on our own. I know some really dedicated squirrel rehabbers who have had dozens at a time. Five is the most I've had and it's a lot–mainly because one that I call Osama Bin Squirrel, who is the most belligerent squirrel I've ever met.
That means either Texas is way ahead of New York in terms of wildlife care. Or there are even more squirrels out there in Texas in private homes.
Where to Go to See Special SquirrelsWhere to See Animals Down South
To see more animals go to animaltourism.com